The Body Refinery offers post-natal classes for new mums wanting to get back into exercise. Before attending these classes you are required to have an initial consultation with a Women's Health Physiotherapist.
If you have been cleared by your GP or obstetrician at your 6-week check-up, you may be wondering why you also need to have an initial assessment appointment with a Women's Health Physiotherapist. These initial assessments are very important to ensure you return to exercise safely.
While you may feel ready to return to exercise, your pelvic floor and abdominal muscles need time to recover from pregnancy and birth, and each woman experiences childbirth differently.  If you return to exercise too early, without adequate pelvic floor and abdominal strength, there is a risk of developing lower back pain, rectus diastasis, long term bladder or bowel problems or pelvic organ prolapse.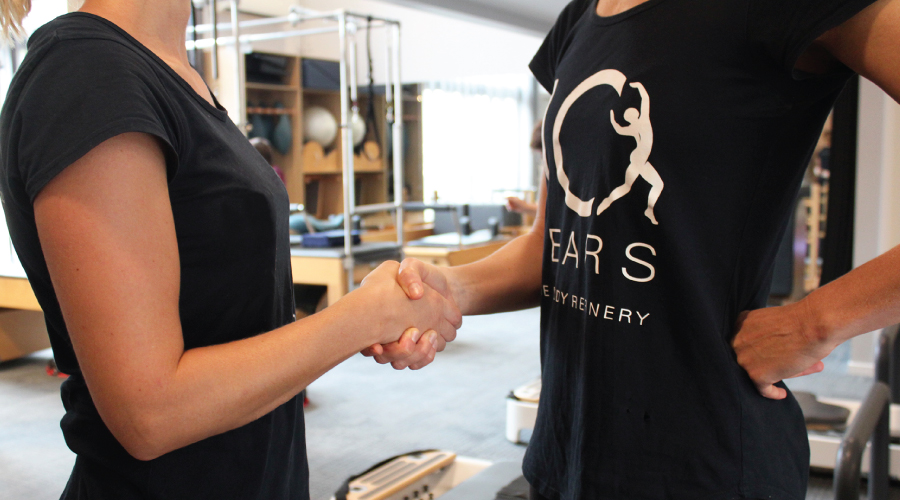 What is involved in a Women's Health Physiotherapy appointment?
The initial Women's Health Physiotherapy appointment is generally 45 minutes, but you can request a 60-minute appointment. You are more than welcome to bring your baby along to the appointment. During the consultation, your physiotherapist will:
Ask about your recent pregnancy and birth experience, including the type of birth, baby's birth weight, pushing time, any tearing or instrumentation used
Take a history of any previous pregnancies or births
Check for any signs or symptoms of pelvic floor dysfunction such as:

Urinary or faecal incontinence
Urgency / overactive bladder
Heaviness in the vagina
Pain with intercourse

Ask about any musculoskeletal complaints such as postnatal thoracic pain
Check your general health and whether you take any medication
Discuss your goals around returning to exercise, and the type of exercise
Following the initial discussion, a physical examination will be performed. This is different for everyone, depending on the predominant issue, though may include:
Posture and functional movement assessment
Checking for and measuring rectus diastasis or abdominal separation
If indicated, your Women's Health Physiotherapist may perform an internal examination with your consent. This involves:
Assessing pelvic floor muscle tone and activation
Grading your pelvic floor muscle strength
Checking for the presence of pelvic organ prolapse
Throughout the examination, your physiotherapist will explain the process and make you feel comfortable. After the examination, your physiotherapist will make a treatment plan to return to exercise. Treatment will vary depending on what issues arise but may include:
Advice and education regarding safe exercise postnatally
Post-natal classes or private sessions depending on your level of experience and strength. For more information regarding the postnatal classes we offer, please see our website: Here
A home exercise program to help strengthen your pelvic floor and abdominal muscles
If you have a rectus diastasis, your physiotherapist may recommend SRC leggings and measure and order these for you
If you are experiencing musculoskeletal pain, they may also do some hands-on treatment to help relieve pain
Your Women's Health Physiotherapist may recommend follow up appointments to track your progress until you reach your recovery and exercise goals.
To make an appointment at our New Farm studio, call our reception staff on 07 3358 3915. When making your booking, please ensure that you request to see one of our Women's Health Physiotherapists.
_ _ _
Written by Women's Health physiotherapist Courtney