Over the last year, it has been easy to let some of our most important self-care habits slides. With COVID-19 restrictions keeping most of the country indoors, many have stopped dressing up, experimenting with fun new makeup looks, working out at the gym, and doing other things that make us feel good. Some of us have also started ordering out more and cooking less. When combined, this lack of healthy self-care habits can make us feel sluggish, stressed, and feeling as though we've let ourselves go.
If all these sound familiar, now is a fantastic time to begin turning these bad habits around. Whether you're starting to participate in socially distant outings or still staying at home, here are some self-care tips that can help you look and feel your absolute best.
Refresh your space to remove stress.
Stress is a funny thing. You might think it primarily comes from things like world events, problems at work, or conflict in your relationships. While those things certainly can cause stress, you also might experience stress from your home environment. As Redfin explains, giving your space a refresher can help you break out of a funk and feel more positive about life. Try doing some decluttering, cleaning thoroughly, and opening some windows to let in some fresh air and sunshine. This sounds simple, because it is. And as a result, your whole household can feel happier and brighter!
Perfect your skincare routine.
When you haven't been going out on a regular basis, it can be easy to forget to care for your skin. Since you're not going to the office or out with friends nearly as much as you used to, you may be tempted to get by with the bare minimum skincare routine.
However, having healthy skin is important, no matter how often you go out. Take the opportunity to begin caring for your skin like never before. Learn more about the characteristics of your skin — from head to toe — and begin using products that provide balance and nourishment. Be sure to incorporate a facial wash, toner, moisturizer, and exfoliant that meet your individual needs.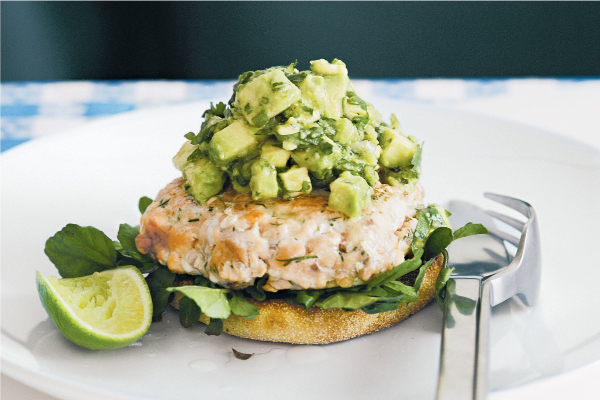 Boost your meals with extra nutrients.
One of the most effective ways to care for both your physical health and your skin is to eat a nutrient-dense diet. This includes getting your fill of fruits, vegetables, and grains that are packed with vitamins and minerals.
If you've made getting delivery a habit, resolve to prepare well-balanced meals at home. Not keen on spending a fortune on new groceries? You likely won't have to! You can often create an assortment of healthy dishes using foods and ingredients that you already have in your pantry. For example, SBS notes many of the ingredients for soup and sandwiches, skillet rice, and a satisfying stew may already be in your kitchen.
Refresh your wardrobe with clothes that make you feel incredible.
Due to the lack of work and social outings over the past year, there haven't been many reasons to freshen up your wardrobe. As a result, you may be feeling the "blahs" by continuing to re-wear the same pieces over and over again.
To start feeling and looking your best, give yourself permission to buy new clothes. You don't have to wait until life gets back to some version of normal to do this. Instead, browse your favourite internet retailers for comfortable clothes that don't sacrifice fashion. Online shops like Bamboo Body, Stelly and Vigorella have affordable and attractive options for all sizes and shapes. Never underestimate the power that a brand new outfit can have on your overall well being, or even a new piece or two.
Move your body in a way that feels good to you.
Finally, don't forget to get moving! If you don't have a consistent workout routine, consider starting one that works for your current schedule, fitness level, and preferences. Doing something as simple as going for a 10-minute walk each day can transform your mood and help your body feel as good as it can.
Don't wait another day to build a self-care routine that makes you feel wonderful. You are 100% worth the time, money, and effort it takes to keep you looking and feeling your absolute best.
The Body Refinery Online is dedicated to helping get fit from the comfort of home. For a free trial or for more information, connect today!
_ _ _
written by Kim Thomas
Kim Thomas is on a mission to advocate for those suffering from chronic disease. She was inspired to create US Health Corps after her uncle was diagnosed with heart disease as a result of his lifelong struggle with obesity. When she is not writing about maintaining a healthy lifestyle, she can be found crafting, sewing and hiking with her husband and two sons.