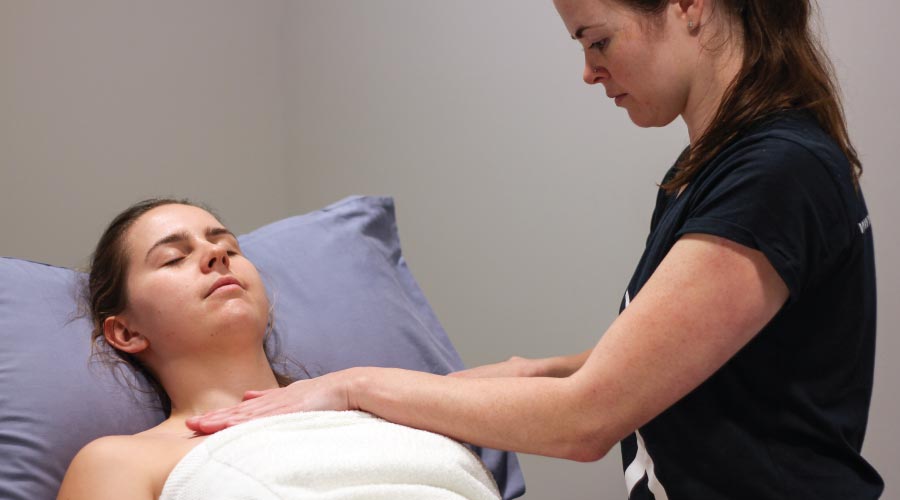 Oncology Massage is a modified remedial massage that is adapted to safely provide relaxation to patients with complications relating to cancer and cancer treatment.
Benefits of Oncology Massage:
Better ability to tolerate cancer treatment side effects
Better sleep
Fewer chemotherapy-induced peripheral neuropathy (numbness)
Less chronic pain either from chemotherapy or cancer
Reduced chemotherapy-related nausea

Enjoy your treatment
Oncology massage is a modified massage to safely accommodate someone either going through chemotherapy, surgery, radiotherapy or someone in remission.
Safe Practice Oncology Massage involves a very light-touch technique and can be profoundly beneficial to those with, or recovering from, cancer as it is a mindful and focused treatment.
Feedback from clients is that it is deeply relaxing.
If it's uncomfortable for you lying face down our treatment tables are adjustable where you can sit comfortably with pillow support.
Our Massage Therapist, Jessica, has undertaken specialist training in oncology massage. It is important to know how to modify a massage or bodywork session to accommodate the many side-effects and treatment outcomes that may accompany chemotherapy, surgery and radiotherapy treatment.
Did you know, remedial massage is claimable through private health! Book your remedial massage today and focus on your health and mind-body connection. Create your profile or book now!
_ _ _
Follow us on Facebook, Instagram and Twitter for a daily dose of Pilates and Wellbeing.