Over the last few months, there has been a lot of discussion about the decision by all health funds to remove Pilates from their list of claimable health treatments, regardless of the qualification of the person taking the class. This will be effective from 1 April 2019.
The Australian Pilates Method Association (APMA) and Australian Physiotherapy Association (APA) have each written statements using language that has caused division between some Pilates teachers and physiotherapists who teach Pilates.
Physiotherapy and Pilates are very complementary to one another, and many physiotherapists also undertake training to become Pilates teachers. As both a physiotherapist and a Pilates teacher, with memberships to both the APA and the Pilates Alliance Australasia (PAA), I am torn on how to react.
The more I thought about it, I realised that there were bigger issues in play:
Opting for "extras" cover increases your premiums, so it makes sense to want to make the most of it when it comes to claiming on health services.  However, I believe that this can be counterproductive when one's approach to their own health is predominantly guided by what reimbursements they will receive from their health fund.  Health is important. You physiotherapist / dentist / optometrist / naturopath should be visited when you feel it is required… not just until your extras cover runs out for the year. Seeking healthcare treatment as you require it not only helps to keep your body in top form, it can also helps to ensure that any issues are addressed before your health starts deteriorating.  For example, when you invest in good physiotherapy treatment, your reward will be reduced pain and improved movement, which will benefit how you feel everyday, as well as your performance in physical activity.  

Australia was identified as having the most efficient universal health care system of all the OECD countries, but this efficiency has come at a cost – namely that there are tight fiscal controls over what health treatments are covered by (or can be claimed from) Medicare and our private health insurance system. Everything is measured against an economic standard, rather than a quality of life standard.  As a result, health care providers in Australia are under increasing pressure from large economic structures, such as insurance companies, to provide "efficiencies that meet a short-term measurable outcome" rather than long-term outcomes. 

When someone attends a Pilates session in Australia, they should have confidence in the instructor who is teaching them.  At present, there are no regulations defining the standard of training and experience that someone must have before they can call themselves a Pilates instructor or teacher.  I believe that regardless of whether that teacher has previous training in physiotherapy, exercise physiology, dance, or has recently decided to ditch their office job to work as a Pilates instructor, there should be tighter industry regulations regarding what standards must be met before someone can call themselves a Pilates instructor or teacher. This will help ensure that Pilates is only taught by people who have sufficient experience in how to teach Pilates safely and in accordance with the method, as created by Joseph Pilates.  Many people are surprised when they find out that some "Pilates instructors" have merely undertaken a weekend course. To properly understand the Pilates method and teach it safely, I believe that someone should only be allowed to call themselves a Pilates teacher once they have attained a comprehensive certification or recognised diploma-level qualification, which is typically an 18 month course that incorporates over 270 hours of practical learning along with many hours or work experience and observation.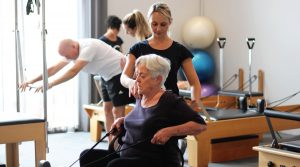 The removal of Pilates as a claimable item is another example of health funds reducing the benefits that their members receive for the premiums they pay.
It also led me to contemplate why anyone would want a large profit-driven company guiding how they manage their own health? I believe that as a society, we need to shift our views on health and illness-prevention, starting with a rethink on the ingrained idea of only seeking healthcare or treatments where we can get money back. Everyone loves a bargain, but our health is all we have, and I believe that many people fall into the mindset that if they are receiving treatment from a healthcare professional, it's "the norm" to receive a reimbursement when they pay for the service.
I strongly believe that anyone seeking healthcare should base their decision on the quality of the care they are receiving, and not limit themselves to seeing only those providers who facilitate a reimbursement of part of their fee.  Some people become so focused on claiming from their health fund that – if it means paying no "gap" – they will choose to see a mediocre healthcare provider rather than their own preferred healthcare provider.  Quality matters! One good physiotherapy treatment can be more beneficial than ten mediocre ones (and that's before even considering the damage that can be done from a substandard treatment).
I know the value of a good physiotherapy treatment because many years ago I (unfortunately, and thankfully only briefly) worked for a physiotherapy practice that was largely focused on how many clients could be squeezed in per hour, rather than the health outcomes of those clients. I'm glad to say that it drove me to create a business that puts client health as the highest priority. I have, and will continue to, sacrifice profit in order to provide the best client care, by hiring the best professionals* and by providing clients with true one-on-one physiotherapy appointments and limiting the size of Pilates classes, so that clients receive sufficient feedback from their teachers.
And I'm not alone. Many independently-owned physiotherapy, Pilates, and other healthcare practices put the health of their clients ahead of profits. That's not to say that physiotherapists working in a health fund-owned or large conglomerate-owned practice don't have their clients' best interest at heart, but the operators of the business may have a different focus.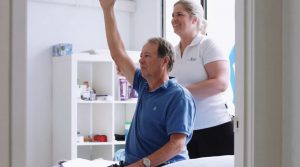 Experience and qualifications/training are important considerations when selecting your healthcare provider. A Pilates session taken by a Pilates teacher with 18 months' training is likely to be superior to a Pilates session with a Physiotherapist who has done a weekend course.
Practices that place profit ahead of client care, may seek to cut costs by appointing novice health professionals to positions where they have little or no input from a mentor or senior supervisor. It is my view that there is no substitute for experience, and that even the best graduates need proper supervision in order to deliver proper care to clients and develop into exceptional healthcare professionals. Another example of profit-maximisation at the expense of client care is intentionally double- (or even triple-) booking clients, so that a physiotherapist must juggle clients, usually by leaving them for extended periods of time while they attend to one, or two, other clients who had bookings to see the same physiotherapist at the same time.
Most people who have extras cover through their health fund feel like they should only use providers that are approved by their health fund, so that they can claim part of the cost of the treatment. They've paid the health fund premiums, so why not make the most of what they can claim back? However, is this focus on cost-saving the right approach when it comes to health? When you weigh up the expense of the (seemingly ever-increasing) premiums against the claimable amount, is it actually cost-effective for you have extras cover? Also consider the value of your time – do you need to travel further to your health fund's preferred provider?  Is their quality of service as good as a provider you would (if you didn't have extras cover) otherwise seek out, based on recommendations from friends/colleagues? And if the quality of service isn't as good, do you, therefore, require more appointments to reach your desired outcome?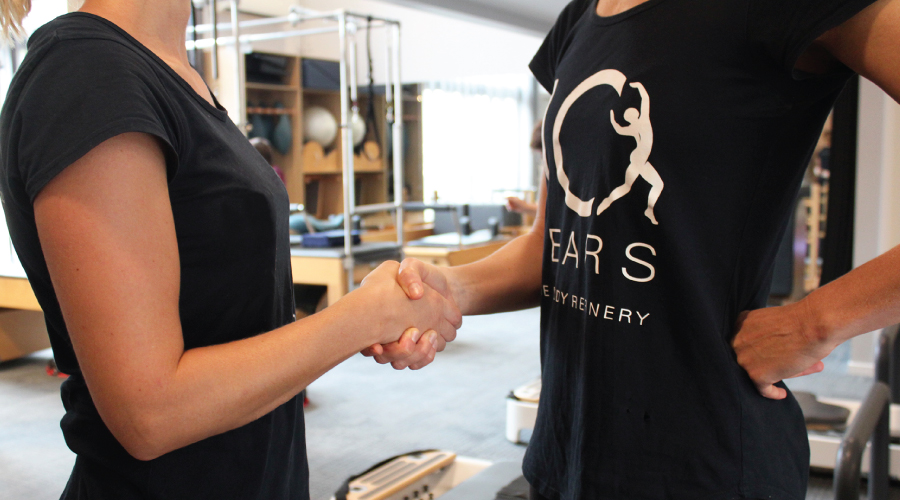 Personally, when it comes to my (and my family's) health, I want to choose the healthcare practice, and the individual professional, who looks after my spine / teeth / eyes.  
Many of my clients have come to us after experiencing very substandard treatment from a "preferred providers", which they only went to for the sake of saving $7-$12. Everyone loves saving money where they can, but when it comes to healthcare it's often the case that "you get what you pay for".
The prevalence of health fund-owned healthcare providers and the health funds' preferred providers is concerning; I would hate to imagine a future where my children can only see a healthcare professional that is either owned by or influenced by a health fund because all the passionate, independently-owned operators have been absorbed by health funds or run out of business. There will always be devoted healthcare individuals, because these people are passionate about working hard and ongoing learning, in order to provide the best client outcomes. However, I hope that there will always be equally passionate owners/employers who will support their dedicated team in achieving these client outcomes by only offering 1-on-1, hands-on treatment, and by fostering an environment of ongoing learning through the attendance of courses and workshops.
Regarding the Pilates industry specifically, I think there should be a greater focus on regulation. There are so many people (physiotherapists and instructors) calling themselves Pilates teachers after completing a weekend course. Even if someone is an excellent physiotherapist, exercise physiologist, personal trainer, ballet dancer or yoga instructor, I do not believe that the completion of a weekend Pilates course makes them a Pilates teacher. A weekend is not long enough to learn and experience the basics of Pilates.
Comprehensive training is essential for someone to become a Pilates teacher who can teach in an effective and safe manner. I would love to see the PAA and APMA work with the APA to properly regulate the Pilates industry. This could help to: define what qualifications are needed to be a Pilates instructor; help the public to better understand the Pilates method; and reduce the numbers of client injuries caused by "weekend course instructors" who advertise themselves as Pilates teachers. By working together to regulate the Pilates industry, the physiotherapist and Pilates industry bodies can both benefit… and more importantly ensure that clients receive the best care.
*Reference to Pilates instruction as a profession refers to Pilates instructors who are comprehensively trained or diploma qualified.
_ _ _
Written by Susan Cottrell
Follow us on Facebook, Instagram and Twitter for a daily dose of Pilates and Wellbeing.