Written by Susan Cottrell
The Body Refinery has been my baby for 12 years now. I bought the business in July 2007, when it was a small, but successful, Pilates studio with 4 part-time staff and operating hours of less than 35 hours per week. Now, as we reach the Studio's 12th anniversary, I am incredibly proud to say we have 27 team members, we offer Pilates, physiotherapy, myotherapy, exercise physiology and remedial massage and are open for business about 74 hours a week.
I bought the business for many reasons, one of which was that I loved (and still do love) Pilates and the benefits it provides for overall wellness. Being a physiotherapist, remedial massage therapist, and Pilates teacher, I wanted to create a business that took people from pain to performance with Pilates at the core (pardon the pun) of that model. The Body Refinery now proudly offers services have taken hundreds of clients from pain to performance and helped many more to achieve their specific health and movement goals, which were even better able to do, following the introduction of Exercise Physiology to the list of services provided earlier this year.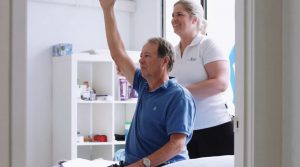 The Body Refinery incorporates Pilates-informed exercises into physiotherapy to rehabilitate clients who are injured or experiencing pain. Once pain has been reduced or minimised, Pilates is often an ideal form of movement and exercise to help clients safely and efficiently return to peak performance in their daily activities and/or sport, whether that involves walking to the shops, picking up their child, playing a round of golf, climbing a mountain or completing a triathlon. Once returned to the activity of choice clients, can use our fitness-based classes to maintain their performance or add exercise physiology sessions into their routine to take their performance to the next level.
_ _ _
Join our Pilates community and focus on your health and mind-body connection. Create your profile or book a class now!
Follow us on Facebook, Instagram for a daily dose of Pilates and Wellbeing.