Prenatal Massage is a combination of relaxation and remedial massage that is adapted to suit the many physical changes that can occur during pregnancy. Our Remedial Massage Therapists can effectively reduce your pain and discomfort and restore function to your muscles, nerves, fascia and other connective tissues.
What happens when you have a massage while pregnant here at The Body Refinery?
Benefits of prenatal massage can include:
Relax
Loosen muscle tightness
Reduced back pain
Reduced joint pain
Reduce muscle tension & headaches
Improved circulation – helps reduce edema/helps improve lymphatic flow flushing out toxins from your body and reduce swelling in ankles/feet & hands
Improved oxygenation of soft tissue and muscles
Better sleep
Massage can reduce stress hormones & anxiety
Decreased symptoms of depression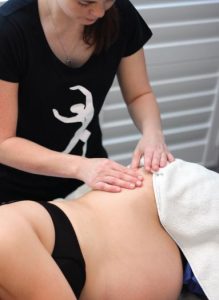 Our therapists will use various degrees of appropriate hands-on pressure during your prenatal massage and dependant on your trimester. This variety will improve the condition and function of your muscles, and your body as a whole. You will immediately begin to feel the positive and powerful changes in your body. Toward the end of the third trimester, you may wish to have a tailored induction massage, where the treatment focuses on acupressure points in the body to help relax the body before labour.
At The Body Refinery, your massage is all about you. For your comfort, you can enjoy your massage:
Side-lying
Lying face up with right side supported
Lying face down using our specially designed supportive pregnancy pillow.
Don't hesitate, treat yourself with a prenatal massage. Did you know, remedial massage is claimable through private health! Book your remedial massage today and focus on your health and mind-body connection. Create your profile or book now!
_ _ _
Follow us on Facebook, Instagram and Twitter for a daily dose of Pilates and Wellbeing.