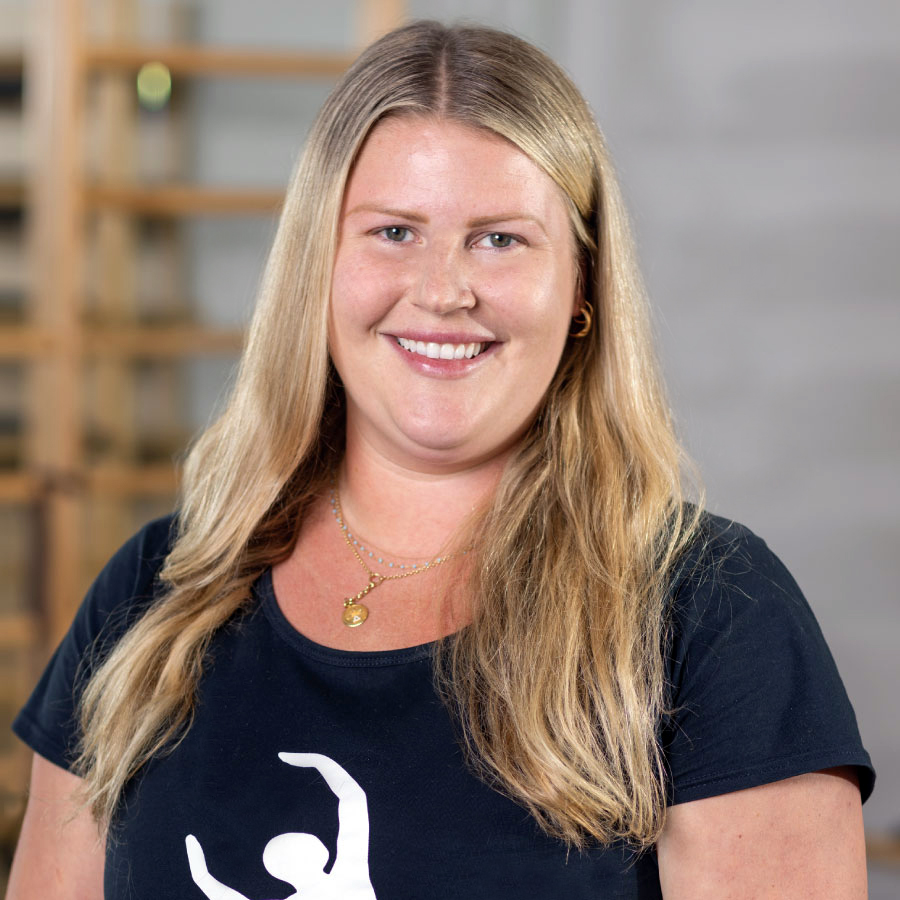 Tori Franczak – Exercise Physiologist and EP Team Leader
Hailing from Vancouver, British Columbia, Canada, Tori completed her undergraduate degree in Communications and Sociological Studies at The University of Queensland in 2015 and more recently attained a degree in Clinical Exercise Physiology from the University of the Sunshine Coast in 2020.
Tori represented Canada in women's basketball until she sustained knee injuries to both legs, which ended her career in the sport. The time she spent in high-level sport led Tori to an interest – and subsequently a career – in musculoskeletal rehabilitation and injury prevention, specifically for the purpose of empowering clients and helping them to use movement as medicine for the body.
In addition to her degrees, Tori's qualifications include:
Polestar Pilates Studio and Rehabilitation Certified
Women's Health Exercise Physiology
– Pre and Post-natal return to exercise
– Exercise management of diastasis recti, prolapse and pelvic floor strength
– Gestational diabetes
– Pre-eclampsia
– Endometriosis
– PCOS
Musculoskeletal return to sport
Parkinson's Disease exercise management
Cancer rehabilitation
Strength and Conditioning
Osteoporosis management
Tori is Women's Health Exercise Physiologist, certified in Level 2 Advanced Pregnancy & Postpartum Wellness course and has introduced The Body Refinery's Strong Mums and Power Pregnancy exercise classes.
Tori has a special interest in transgender, non-binary and gender diverse services for cardiometabolic health, mental health and exercise prescription for feminising and masculinising hormonal changes. She works to enhance the physical preparation for surgical procedures and post-operative care in gender diverse clients.
In her free time, you can find Tori on the beach with her cattle dog, Millie, surfing, playing tennis, hiking and weightlifting at the gym.