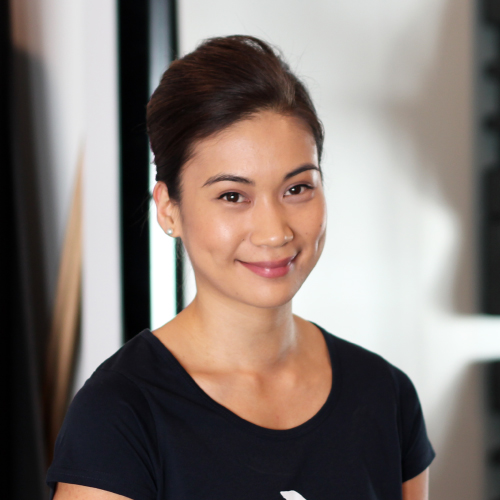 Tina Huynh – Pilates Instructor
Tina started her Pilates journey as a client at The Body Refinery for the rehabilitation of a shoulder injury. She instantly felt the benefits and developed a love for Pilates. After practising Pilates for several years, Tina learnt a lot about her body and its movements which inspired her to complete a Certificate IV in Pilates with Breathe Education. Tina has also completed a Pilates Alliance Australasia accredited pre and post-natal course.
In addition to teaching Pilates, Tina has a Bachelor of Applied Science (Optometry) degree from the Queensland University of Technology. She believes in a holistic approach towards good health and wellbeing. She is passionate about helping her clients not only look good but to feel good. Her reformer classes are creative and dynamic, incorporating movements for a full body workout.
Join her on your movement journey every Sunday in one of her Express Reformer or HIIT Reformer classes!