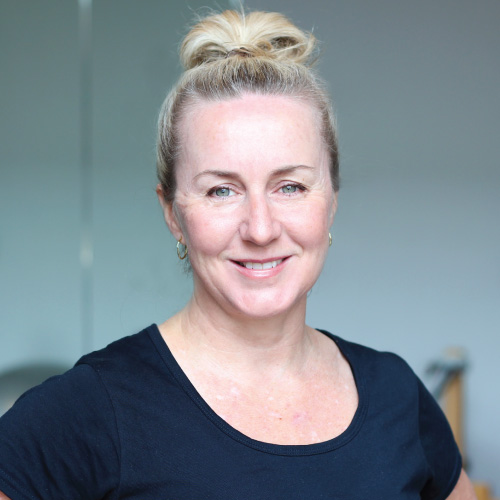 Melanie Payne – Pilates Instructor & Health and Lifestyle Coach
Melanie has been teaching Pilates for over 20 years and has a love for full expression through movement, which initially began as a professional dancer.
She is a Master Trainer, certified with BASI and Pilates International and previously delivered Cert IV and Diploma teacher training at Pilates International whilst running a successful Pilates, Functional Movement and Wellness Studio for 12 years. ⁠
Melanie's approach is Holistic, transforming body, mind and spirit. With her blend of Pilates, Yoga, Dance, Well-being and Stress Release applications she can help people to move from pain, stress, struggle and overwhelm and to inspiration, empowerment, joy and freedom.⁠
Melanie is also available for Health and Lifestyle appointment. Health and Lifestyle Coaching is based upon the techniques that have helped thousands of people increase vitality, decrease stress, reduce aches and pains, improve sleep quality, and slow down the ageing process. ⁠
Using a preventative approach in looking at the underlying causes of disease and stress, Melanie will help you address the body as a "system of systems" with Six Foundational Principles. You will learn how disease and stress are preventable through healthy eating habits, lifestyle management and appropriate types of exercise.⁠