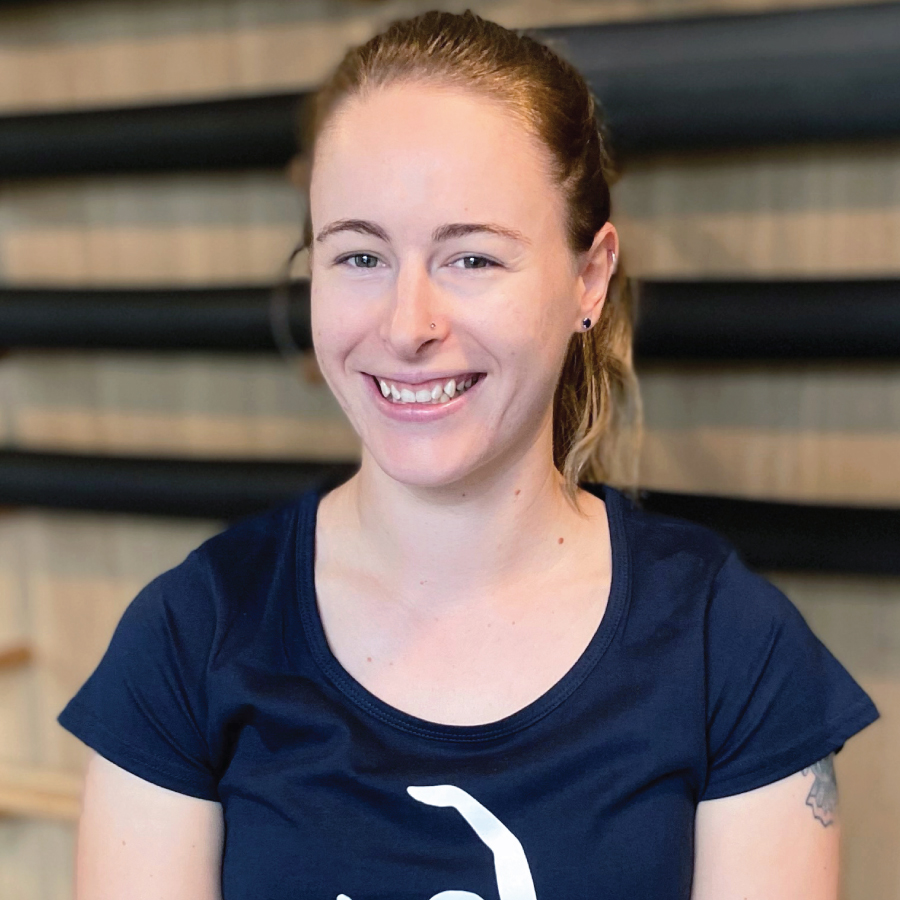 Kittani Morrison – Exercise Physiologist and Women's Health
Originally from the Blue Mountains, Kit recently relocated to the beautiful city of Brisbane in search of more sunshine. Kit finished her undergraduate degree in Exercise Physiology at the University of Canberra in 2019 and in 2020 completed an honours year, specialising in physical activity and ovarian cancer.
Kit's clinical interests are in women's health, exercise oncology, musculoskeletal rehabilitation, and mental health. She uses a compassionate and evidence-based approach to assist clients with a range of needs, while her strengths lie in the following areas:
Persistent pelvic pain associated with endometriosis, adenomyosis, and polycystic ovarian syndrome.
Labour strength and conditioning.
Rehabilitation from breast and ovarian cancer surgeries.
Osteopenia and osteoporosis management.
Sport specific rehabilitation for the overhead athlete.
Kit also loves to keep active when she's not at work and enjoys gymnastics, rock climbing, and weight training. In her spare time, you can find Kit on a multi-day hike or scouting out a delicious coffee!