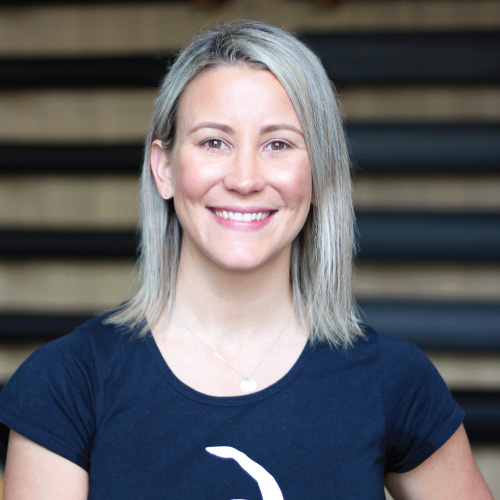 Kirby Orr – Pilates Instructor
Kirby's introduction to The Body Refinery started back in 2015 and she hasn't left us since. For Kirby, Pilates started as a tool for the rehabilitation of a minor back injury and the ongoing management of scoliosis before it became a way of life. Kirby holds certificates in both Pilates Reformer and Mat work through the internationally recognised training institute, Polestar Pilates and she has her eyes set on completing her Polestar Pilates Studio and Rehabilitation Diploma in 2020.
Kirby loves working in the Pilates community, connecting with practitioners and clients and seeing the benefits it has on the mind and body – she is yet to meet a client who hasn't fallen in love with the Pilates way of life. Kirby is passionate about helping clients connect their mind, body and movement while helping them switch off to focus on their Pilates practice, giving everyone that vital downtime in busy lives.
Outside of Pilates and The Body Refinery, Kirby works part-time in media so you will see her frequently around the studio covering shifts in-between 'her other world'. If you see Kirby's name pop up as your Mat or Reformer teacher, be sure to book in, she loves a whole body workout to help you achieve your goals.