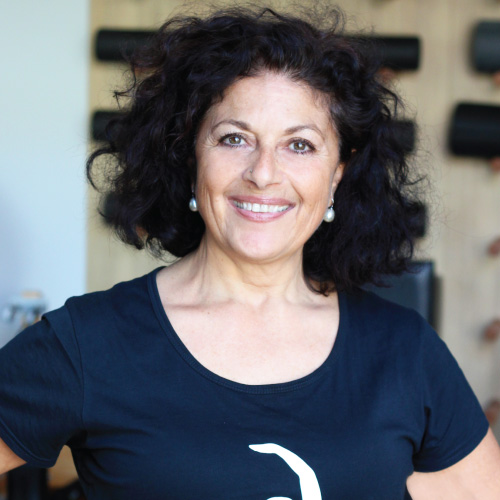 Karel Dimitri – Senior Physiotherapist
She is back at The Body Refinery after 11 years of sailing the 7 seas.
Karel graduated with a Bachelor degree in Physiotherapy at the Université de Montréal, Canada, in 1987. Since she has acquired extensive experience in treating musculoskeletal injuries and neurological conditions while working in a few different countries including Switzerland. Karel is also fluent in French and Spanish and also speaks some Arabic having grown up in Egypt.
Arriving in Brisbane in 1993, she worked on a special research project at the Royal Brisbane and Women's Hospital and published the results in a prominent medical journal. Always interested in expanding her knowledge, she undertook multiple continuing education courses and worked in various practices around the city including hydrotherapy.
Believing in a holistic approach to treatment, she obtained her full certification with the Stott Pilates method in 2005. Since she has had enormous success reducing pain and improving posture while treating her patients with movement and exercises.
Karel's passion is rehabilitation through movement and loves to treat neurological conditions as well musculoskeletal pain and disorders such as lower back pain shoulder instability and hips.
In addition to yoga, pilates and bushwalking, Karel has a passion for the sea and has circumnavigated the globe aboard her 16-metre yacht.