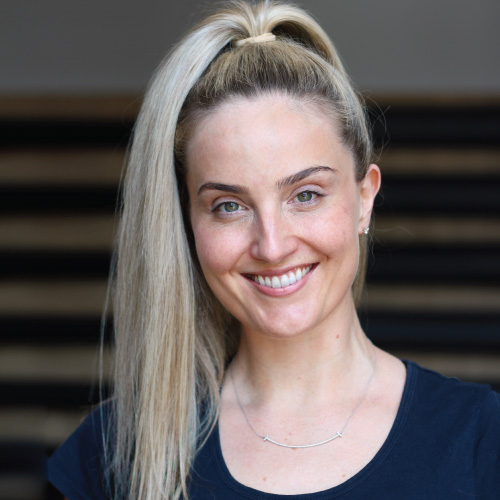 Charmion Bevan – Physiotherapist
Charmion graduated with a Bachelor of Physiotherapy (Honours) in 2014 and is actively involved in current research programs and sits on the External Executive Committee at the Australian Catholic University.
Charmion completed a Bachelor of Nursing in 2004 specialising in spinal cord injury acute and rehabilitation care, and multi-trauma orthopaedic and post-operative orthopaedic care.  During this time she travelled to the United States and participated in a spinal cord injury rehabilitation training program at Project Walk in Calsbad, California. This inspired her to study Physiotherapy.
Her professional interests are returning movement and function to people, helping decrease their pain and assisting them to achieve their physical goals.
Charmion's qualifications include:
Polestar Pilates Studio and Rehabilitation Certified
Dry Needling
Women's Health Physiotherapy

Stress Urinary Incontinence
Prolapse Treatment
Urinary Urgency
Chronic Pelvic Pain
Pre and Post Natal Exercise and Physiotherapy Care
Return to Exercise Post Natal Care
Management and treatment of the diastasis rectus abdominal muscle during pregnancy and post natal
Pain with sexual intercourse

Treatment of sacroiliac joint dysfunction and the pelvic girdle
Treatment of acute and chronic low, mid and upper back pain conditions
Rehabilitation of orthopaedic post-operative conditions
Charmion has a special interest in Women's Health and in rehabilitating chronic and complex injuries and illnesses including neurological conditions, balance problems, back pain, musculoskeletal injuries and post-operative conditions.
Book your appointment today.